Process
We are a small Aus Family Business helping to make a difference.
Our Mobility Scooters are for hire in and around Melbourne.
To see our full range of Mobility Scooters and accessories go to -
www.mobilityscootersforhire.com.au

In-a-Nutshell
• A large range of 4 wheel scooters, 3 wheel scooters, power chairs, trikes, and mobility aids - all well maintained and reliable
• Available for hire in and around Melbourne from $55 to $110 per week
• Generous discounts of up to 40% for extended hire
• Many optional extras from $2 to $5 per week
• Delivery and collection to / from your door is possible and self transport also
• Manuals, instruction, and demonstrations given
• Payments by cash, credit card, bank to bank transfer, or direct deposit.
• To have your Mobility Scooter delivered to your door, just give us a
phone call : 0406 826 268 or
Introduction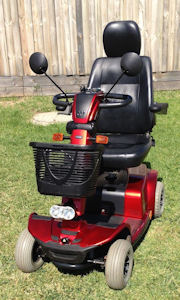 Pride Celebrity Delux Mobility Scooter on left.

The Pride Celebrity Delux provides the ultimate in scooter style, but it's the performance that is most impressive. Utilizing the most advanced scooter technology, the Celebrity Delux provides a smooth, quiet and fast ride with large tires, superior power, range and stability needed for outdoor use, all in a sleek, stylish package. Comfortably accommodates people of all sizes.

Available for hire in and around Melbourne for $75 per week, this scooter will impress anyone needing a scooter with a good load capacity. Great legroom. Up to 30km range.

All scooters come with a front basket. The following optional extras are availble for many of the scooters, sunroof, back pack or walking frame stand. Ask for cost of these items, from $2.00 to $5.00 per week.

There is also a range of manual and electric wheelchairs available.

Phone : 0406 826 268 or
Delivery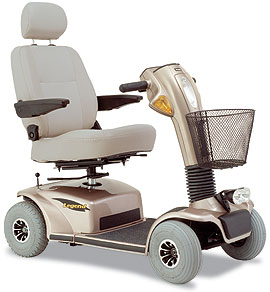 Your Pride Legend Mobility Scooter (left) is a luxury scooter with exceptional performance, and can be hired for $75 per week, and as little as $45 per week.

All mobility scooters can be delivered to your door.

And when you are finished with your Mobility Scooter, you may all you need to do is to contact us and we will arrange to have your Mobility Scooter collected right from your door.

What could be easier?

Self transport is possible, please contact us to discuss.

To have your Mobility Scooter delivered to your door, just give us a
phone call : 0406 826 268 or

We look forward to helping you with your mobility and assure you of a quality transport machine.


Operation
Please click the relevant link for detailed information on your Mobility Scooter by going to the Manuals Page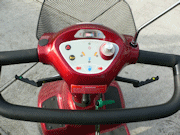 Controls are easy to understand, intuitive, and easy to operate.
Speed can be variably adjusted from very slow to fast.
Reverse is slower, and there maybe a reversing alarm to warn those who maybe behind you, of your intentions.

Your Mobility Scooter has a number of electronic fail safe mechanisms so you are always in control.
Braking is automatic and if you over-speed down a slope, your Mobility Scooter will automatically apply the brakes and when stopped, the brakes are automatically applied.

Just release the power, and your scooter stops automatically - easy as ! And safe too !!
Technical
• The following are average or typical values
• Grade climbable 12 Deg
• Range approximately up to 30 km
• Weight capacity 135 -200 kg
• Large pneumatic 30cm front and rear wheels
• Mirror (to see behind)
• Indicators & Hazard warning
• Horn
• Built in head light
• Front Basket (detachable)
• Delta handle bars (comfortable and easy on the hands)
• Captains seat (Swivel, Premium Upholstery, Adjustable Headrest)
• Head & arm rests (adjustable in/out, up/down)
• Rear suspension to absorb the worst bumps
• Latest electronic speed controls
• Electronic braking &
• Electronic parking brake (fail safe)
• Automatic electronic over-speed braking (fail safe)
• Fast automatic charging units


Remember, your Mobility Scooter maybe slightly different, so read the manual specific to your Mobility Scooter. Select your model here.
Value for money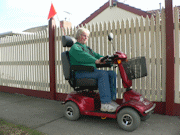 The cost to hire your Mobility Scooter depends on the make and model, between $55.00 and $110.00 per week, paid by cash, credit card, bank transfer / deposit, in advance, weekly, fortnightly or monthly.
An invoice with payment options will be given by email upon receipt of your application to hire (rental form).

To see our full range of mobility scooters and accessories go to - www.mobilityscootersforhire.com.au

Your Mobility Scooter will be transported to and from your place on request for $2.00 + 10.00 /km (base to your place, each for delivery / collection).


Self transportation is possible, please make contact to arrange, and obtain our address.

Look after your Mobility Scooter and return it undamaged. Fair wear and tear is accepted. Excessive damage will need to be compensated.

Above is the Marshell 3 Wheel Portable Mobility Scooter - one of the original three wheel scootes. three wheel scooters start at 55.00 pw.

To have your Mobility Scooter delivered to your door, give us a :
phone call : 0406 826 268 or


We are a small Aus Family Business helping to make a difference.
Our Mobility Scooters are for hire in and around Melbourne.
To see our full range of mobility scooters and accessories go to -

www.mobilityscootersforhire.com.au